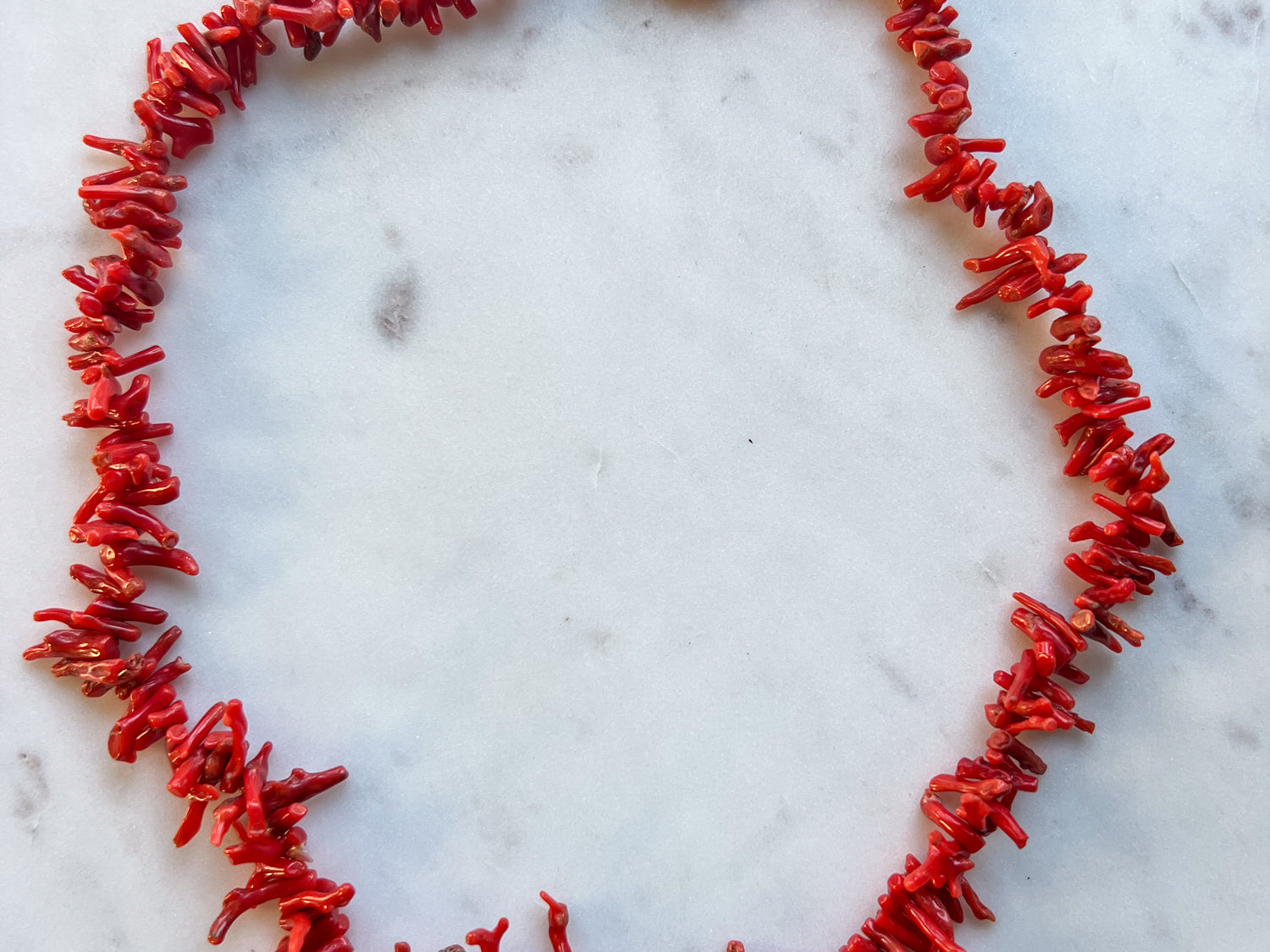 Free shipping on orders over $50
Vintage Graduated Genuine Red Branch Coral Necklace
Procured at a lakeside vintage market in Lake Como, Italy.
One of one
18.5 inches

.925 sterling silver

 lobster clasp closure

All Webster Gray pieces are handmade to order. As a result, there will be slight variations between pieces and compared to listed photos due to the individuality of each piece.

For the longest-lasting Webster Gray pieces, keep out of water, extreme heat, and direct sunlight.